Suffering from sinusitis? Have you ever considered Balloon Sinuplasty?
Balloon Sinuplasty is a minimally invasive breakthrough procedure that opens sinus passages and helps to relieve the pain and pressure associated with chronic sinusitis. Learn More >
Rusty Stevens, MD and Jamie Sisk, MD have been successfully performing Balloon Sinuplasty for over nine years with great results!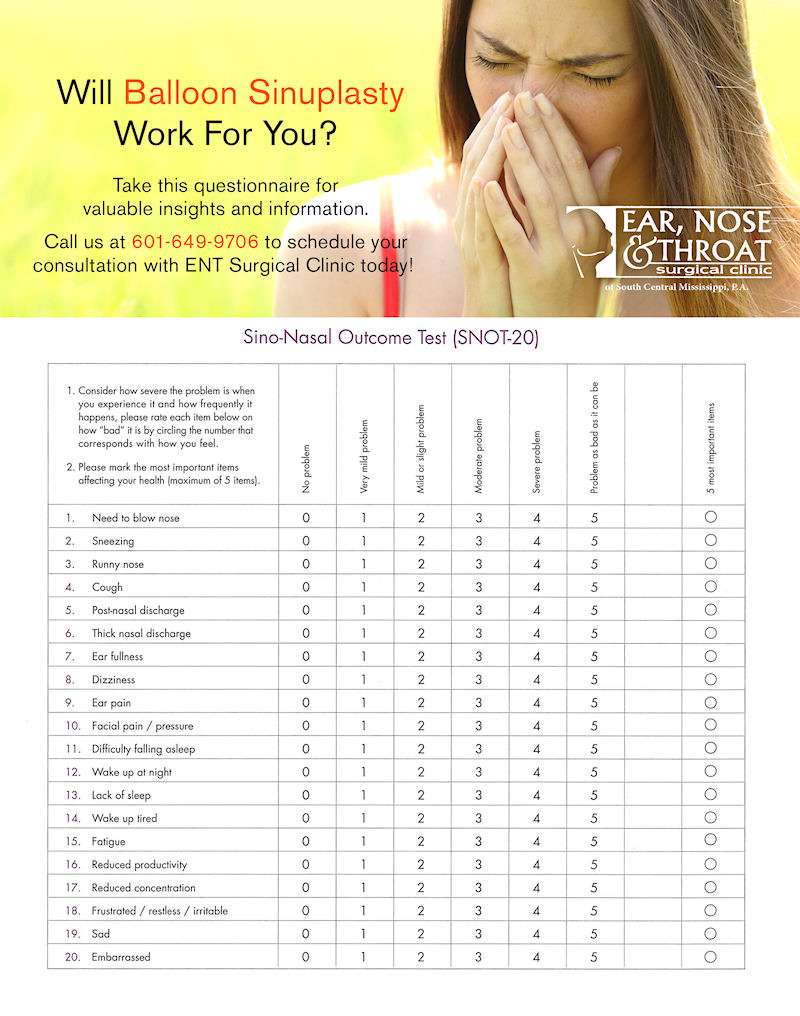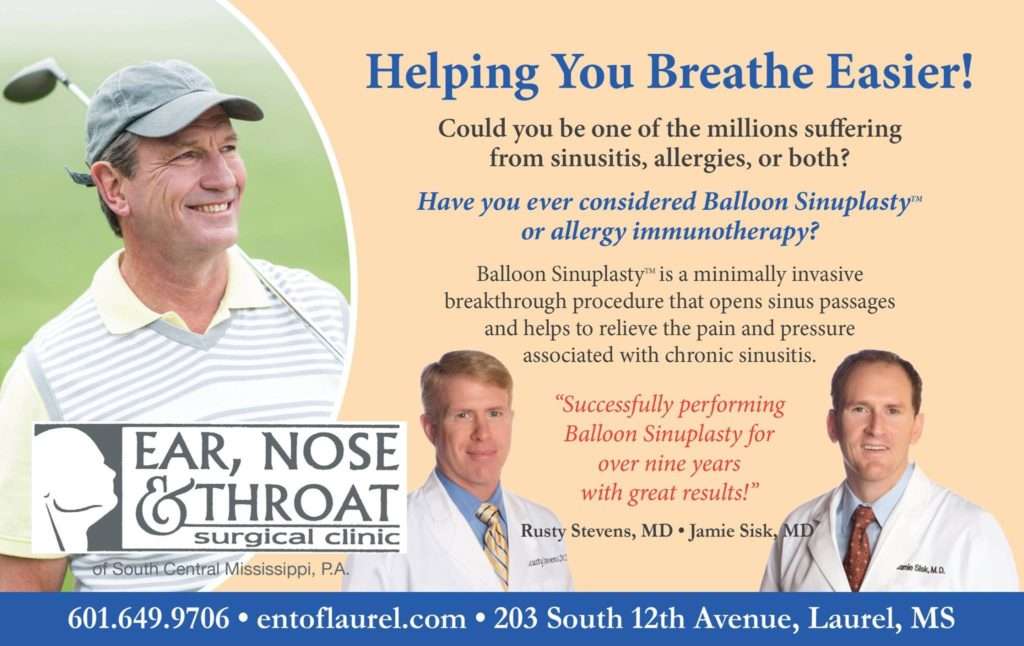 Ear Nose & Throat of Laurel
Office Location
203 South 12th Avenue
Laurel, MS 39440
Contact Information
Phone: 601.649.9706
Fax: 601.649.9708
Business Hours
Monday - Friday
8:00am CST - 5:00pm CST
Copyright © 2023 - Ear, Nose & Throat of Laurel Surgical Clinic - 601.649.9706
Office Location: 203 South 12th Avenue - Laurel, MS 39440